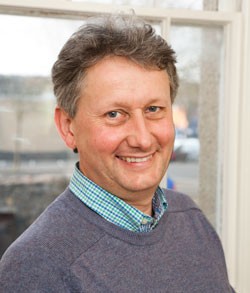 Counselling can be a safe and effective way to explore problems and difficult feelings. With regular meetings deeper insight into emotional and behavioural difficulties can develop. It may then become possible to explore and experience new ways of being.
I am a Humanistic and Integrative Counsellor and have experience in working with many different people and issues including: addiction of many types, abuse, anger, anxiety, bereavement, child custody, depression, infertility, lack of feeling, OCD, self-esteem, trauma and relationship problems.   In addition to my private practice I have provided counselling in a secondary school, a residential setting for recovery from substance abuse, a community voluntary organisation, an Employee Assistance  Program and work as a counsellor with Gloucestershire County Council Occupational Health.
I provide a confidential, supportive and caring space for exploring thoughts and feelings, where you can talk without fear of judgement. I usually suggest an exploratory meeting to get a sense of each other and what it might be like to work together. Our work can be short term and focused or longer term for a more in depth exploration. If you would like to arrange an initial appointment or would like to find out more, please call me on 07828 578416. If I do not answer please leave a message and I will get back to you as soon as possible. Alternatively please use the contact form to email me.